May 11, 2021 7:00 AM ET
CLICK ON RADIO TO HEAR PODCAST
Summary
"Fewer, Richer, Greener," by Laurence B. Siegel, director of research for the CFA Institute Research Foundation, offers a relentlessly optimistic take on the future.
In this interview, Siegel cites messenger RNA and the blockchain revolution as contemporary examples of innovation in a real economy he thinks will do exceptionally well in the near future.
He also offers data on the impressive growth of the global middle class (while acknowledging the struggle of the U.S. middle class).
We discuss the challenge of retirement-income adequacy given today's long lifespans, for which Siegel recommends deferred annuities as part of the solution.
Government debt is a problem, but Siegel points out that the eventual disappearance of the boomers and the phenomenon of millennials reaching their peak earning years will eventually reduce debt while increasing growth.
Listen on the go! Subscribe to the SA for FAs podcast on Apple Podcasts, Stitcher and Spotify (click the highlighted links).
Veteran investment research Laurence (Larry) Siegel's response to all the doomsday stories in the daily news is his book Fewer, Richer, Greener, which offers a long view of the progress and economic growth our world has known, despite the proverbial bumps on the road.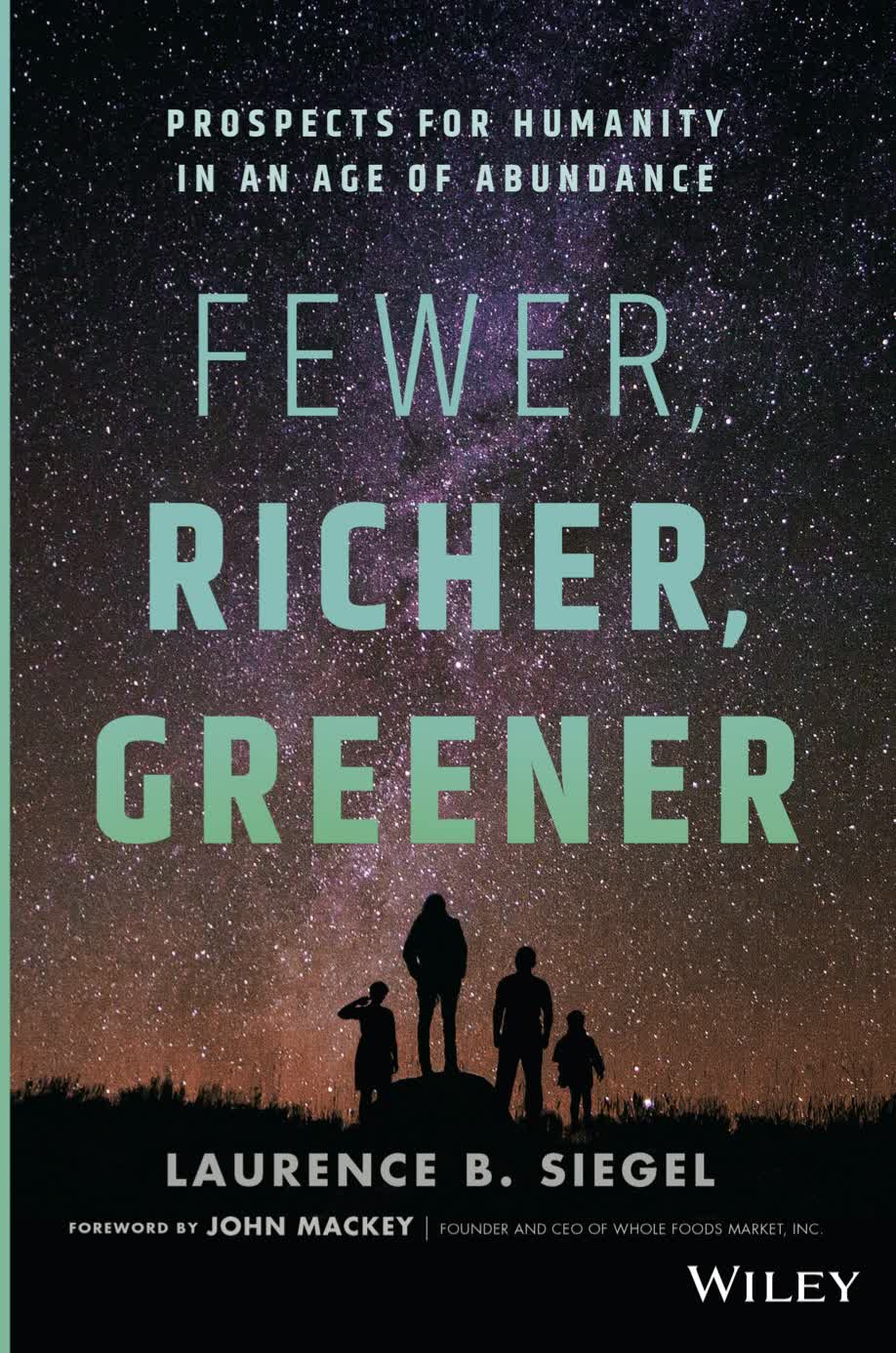 This podcast (20:40) challenges Siegel with a bit of the gloom and doom that we're seeing. The financial analyst concedes that a sober view of markets is justified, but defends the view that the broader economy is progressing. In this interview and in his book, Siegel prefers to light a candle than to curse the darkness.
GIL WEINREICH
– Author of "The Mentor," a unique parable for financial advisors and those who aspire to become one. I have worked in the FA arena since 1997, and during that time, the New York State Society of CPAs twice awarded its prestigious Excellence in Financial Journalism award to me for a monthly column I wrote on business ethics. Previously, I reported on international news for Voice of America (where I was awarded a newsroom writing award) and prior to that worked as an editorial assistant at U.S. News and World Report. I live with my wife and children amidst the verdant and vibrant hills and dales of Jerusalem.
Disclosure: I/we have no positions in any stocks mentioned, and no plans to initiate any positions within the next 72 hours. I wrote this article myself, and it expresses my own opinions. I am not receiving compensation for it. I have no business relationship with any company whose stock is mentioned in this article.